This year the Wildwood team helped the British Institute of Interior Design (BIID) to launch a brand new and unique UK interior design awards programme. Celebrating the very best of British design across the UK, the awards showcase the best interior design projects completed across the UK. On October 5th 2022, following a busy year of planning and promotion, the very first BIID Interior Design Awards took place at the historic Drapers' Hall in London, where the magnificent interiors created a spectacular backdrop to celebrate and reward the winners.
The accolades were awarded at the prestigious awards ceremony in front of an enthusiastic audience of almost 200 design industry professionals. The event kicked off in style with a lively drinks reception, before attendees took their seats. Guests were welcomed to their tables by event host, TV Presenter and design historian Amber Butchart and guests enjoyed a delicious three-course lunch, during which we were treated to a short presentation by Jonathan Deeming from architecture firm Purcell, on the restoration of the ornate Drapers' Hall.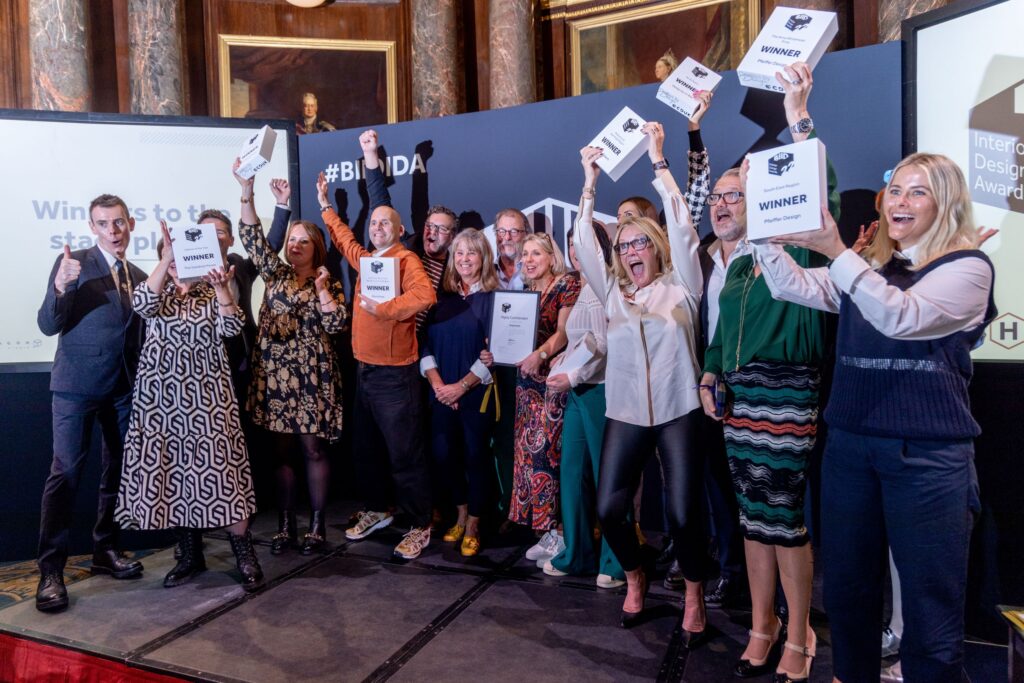 BIID President Mathew Freeman presented the awards across 7 regional categories, showcasing a range of outstanding design projects representing every type of interior design, from commercial to residential. The overall prize for Interior of the Year, awarded to the best interior design project in the UK went to design studio Vawdrey House for their Greenwich House project, a brilliant example of the power of great design to transform a space.
The award ceremony was such an exciting day for our team and we were delighted to have played a part in such an inspiring event.