The Interior

Design Business

Podcast

The Interior Design Business podcast is the acclaimed monthly series for professional interior designers
Started in December 2018, The Interior Design Business is co-presented and produced by Jeff Hayward, a marketeer with over 15 years' experience in interior design at industry consultancy, Wildwood Plus, and Susie Rumbold, Past President of the British Institute of Interior Design and founder of design practice, Tessuto Interiors.
Interior design practices and practitioners have grown, evolved and succeeded thanks to the sharing of ideas and experiences freely given by others. It is not always possible for designers to attend every talk, panel discussion or event where they might be able to access insights and advice from others, no matter how interesting or valuable they might be.
Step forward, The Interior Design Business!
Here is a professionally produced, curated and presented podcast series that provides a really convenient, digital communications platform for the interior design community. A place where designers can eavesdrop on conversations and pick up great advice at their own listening convenience.
All our guests are selected because they can speak well on the topics we discuss. We've enjoyed great conversations on a huge variety of topics from practitioners and industry insiders, including Sophie Paterson, Laura Hammett, Katharine Pooley, Joanna Wood, Susie Atkinson and many more.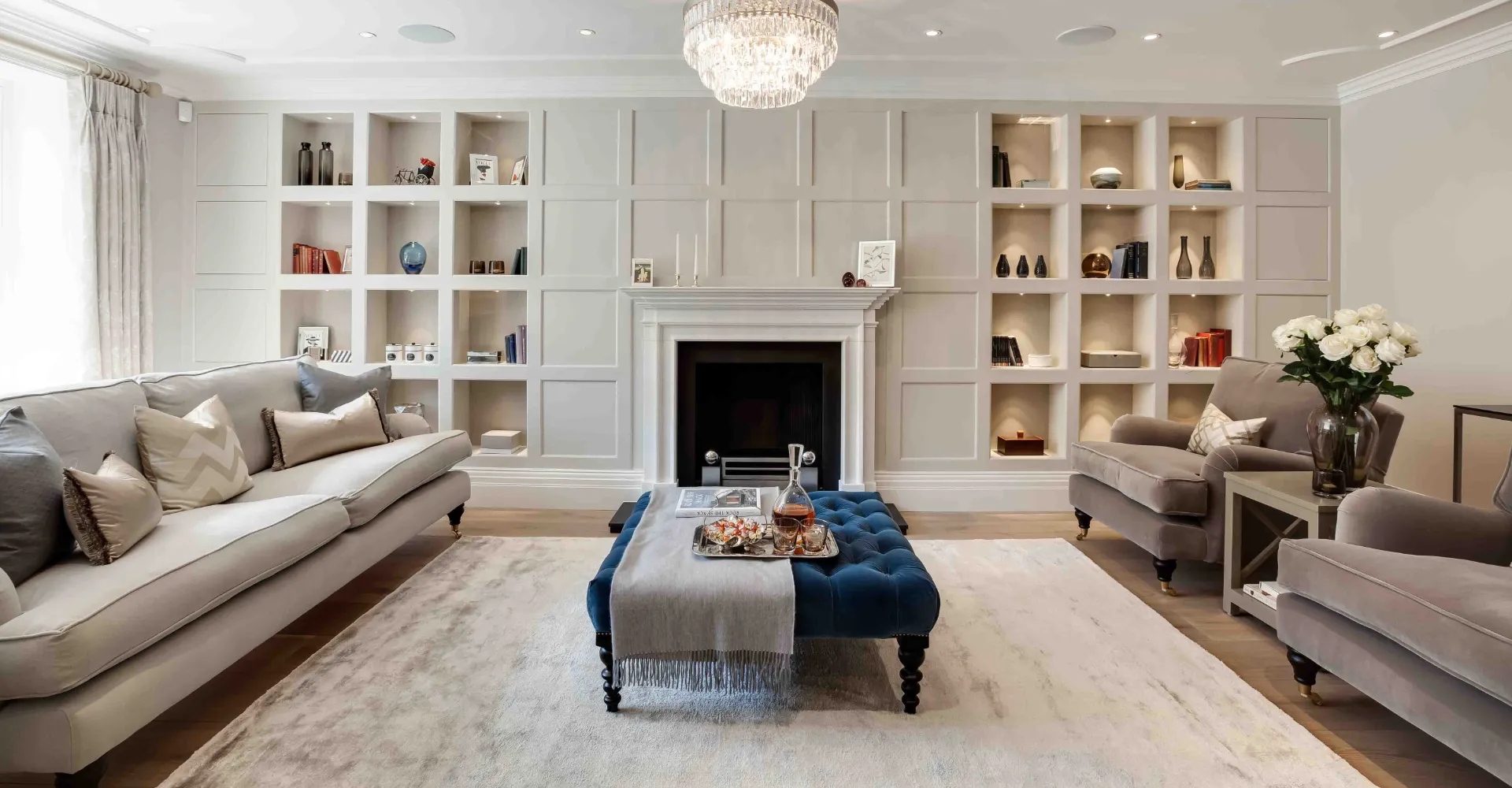 We also organise recordings in front of live audiences which brings a unique energy and excitement to our conversations. These events take on something of a party atmosphere, which really helps our panellists to relax and enjoy themselves. They also offer an opportunity to connect directly with our audience in the Q&A and networking afterwards.
We have been very fortunate to be generously hosted in some fantastic venues, including the sofa.com showroom in Chelsea and at design events, such as DesignCentral and Decorex with whom we are media partners.
Our latest initiative is the launch of our YouTube channel to accompany the audio podcast.
Here you can watch and listen to many of the discussions that have previously only been available as audio recordings. We'll also be including other content on this channel, including interviews with designers talking us through especially impressive projects.
The Interior Design Business can be found on any podcast platform, including Spotify, Apple Podcasts and others. In your browser, simply go to www.podfollow.com/the-interior-design-business and that link will take designers to the latest episode, using the most suitable app on their device.
To stay up to date with all things IDB make sure to follow us on our social platforms using the links below.
If you are interested in featuring on the podcast or our sponsorship opportunities, please complete the below form.