Last Sunday, I was lucky enough to attend a piece of history – the lionesses at Wembley Stadium, playing in the UEFA Women's Euro Final against Germany. England has never won a cup in this tournament before, yet alone bring home a major trophy since 1966. Was it looking likely? YES! The Women's England team had played remarkably throughout the tournament winning all of their matches and only conceding one goal. The drive to win, to bring it home for their country was strong.
Working with Euronics, a Wildwood client, has been hard work, but great fun – and as one of the sponsors for the Women's Euros, Euronics amazingly gave us tickets to both the quarter finals and the final – as well as hosting some trade journalists, some of us from the Wildwood team were lucky enough to attend the quarters as a social event, and I joined the crowd at Wembley for the Final! The seats that I were given were just 7 rows from the front, surrounded by other Euronics ticket takers, which meant that I had an incredible view of the pitch and that the atmosphere was totally insane!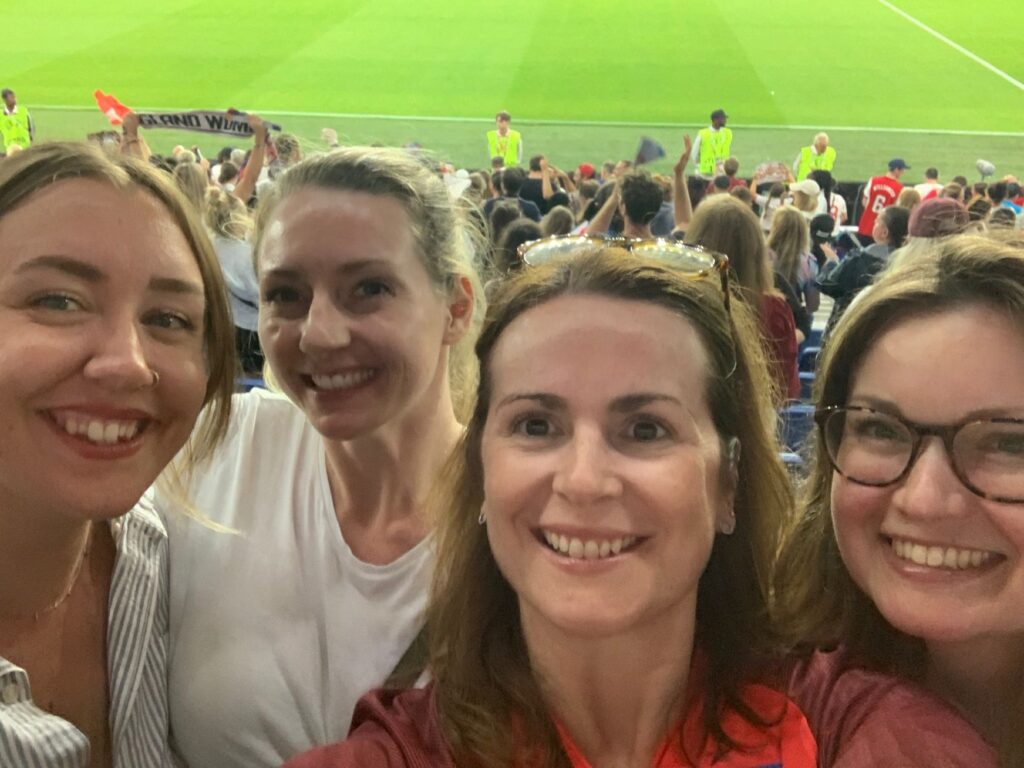 The first half of the match passed with no goals, many fouls and some superb football skills but shortly after we entered the second half, Ella Toone for the England Lionesses scored the team's first goal of the game, which felt amazing to be part of. Germany followed up a little later with a goal of their own, which consequently led to the match entering extra time. Again, the first half of extra time provided no goals but after 110 minutes of play in total, Chloe Kelly for the Lionesses scored the team's second goal. The crowd went wild! All England had to do was keep the ball out of their net for 10 minutes. 2 minutes of added time went by slowly until finally the whistle blew and England had won the UEFA Women's Euro Cup Final and had become European Champions!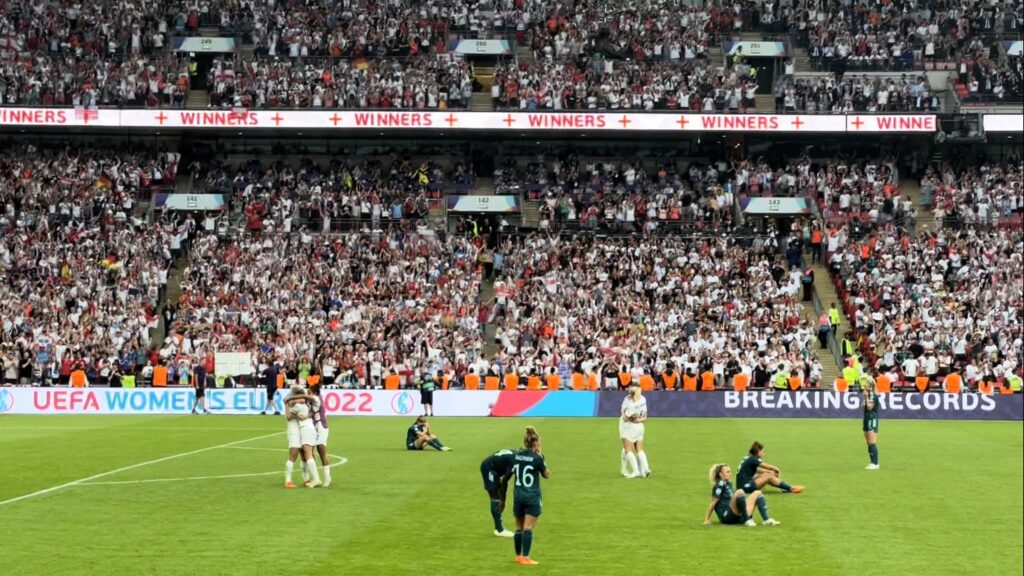 Football's Coming Home played throughout the stadium with the crowd belting along. There was dancing, celebrating, cheering, hugging and a lot of screaming/singing. England had done it! They had made history theirs and inspired a whole nation while doing it. Both teams had played fantastically, and it was an extraordinary game to watch.
I'd like to thank Euronics for the tickets and for the chance to watch history being made!
THANKS 😊