Tips for Effective Communication
We are living in an uncertain world. No one knows what is going on in the short- or long-term future, but as lockdown restrictions start to ease, Lorraine Nugent of Wildwood PR gives us her top tips for effective communication.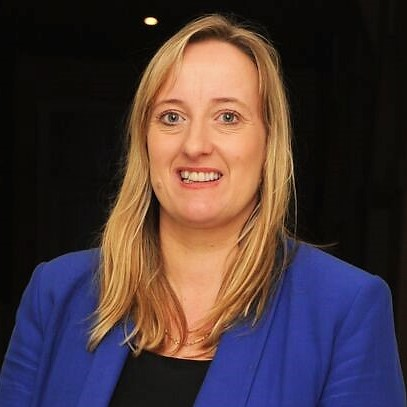 1: Stay Positive – NOW is the time to COMMUNICATE
Some of you may be wary about even thinking about marketing and communications, especially if finances have taken a hit during COVID-19. However, now is the time to stay positive, keep communicating (wisely) and focus on being ready to build back up again.
2: DON'T FORGET your team
Communication is even more important now – not only for your external audiences – but also for your team. If you have furloughed staff, don't forget that whilst they cannot work for you, nor generate income, you still need to keep in touch and be available to answer questions they may have. Consider the team's mental well-being and arrange some social interactions – may be a team quiz night or a Zoom virtual party. These are uncharted territories and you need to bring out the best in your team, now more than ever before.
3: Set the TONE
It is important that you show that you understand what your team, and your customers are going through. Don't forget your USPs – but set it in the context of the challenging times we are all experiencing. A little empathy and understanding goes a very long way – and no-one wants to be 'sold to' by brands seen to be taking advantage at this time.
4: Get active – blogging and social media:
Google loves new, well-written content. If you don't already run a blog on your website – get blogging. With people working from home, less time being spent on travel and little in the way of social activities, your audience is captive – and very actively browsing the internet looking for advice, education, hints and tips – as well as entertainment. So think about sharing your experience on your social media platforms with some interesting, useful and engaging content.
5: MEASURE the impact and evaluate, change direction if required
Measurement is so important when it comes to evaluating the impact. In terms of brand awareness, it's good to look at the number of articles you have achieved and where they have been placed, are they in your key publications? What is the focus of the coverage – is it a product piece or is it a longer, thought leadership piece? As well as looking at the coverage it is important to see how that coverage is creating demand generation, are people visiting your website from links used in the PR campaign, are they clicking through to download white papers or taking advantage of training you are highlighting at the moment? You can then use this data to adapt your messaging and improve engagement levels.
Communicating effectively is an ongoing process, you must always evaluate and change direction if required – especially during these challenging times.
To find out more about what we do click here