By John Houston
If you were to ask the woman or man in the street who is the greatest British cyclist of all time, you are likely to get one of three answers: Bradley Wiggins; Tour de France (TdF) winner and Gold Medal Olympian, Chris Froome, four times TdF winner (and planning on a shot at a fifth title), or Mark Cavendish multiple TdF stage winner, and arguably the best sprinter ever to have ridden a bike. All good, worthy shouts.
There aren't many today, if any, who would say what I would consider to be the right answer – Beryl Burton.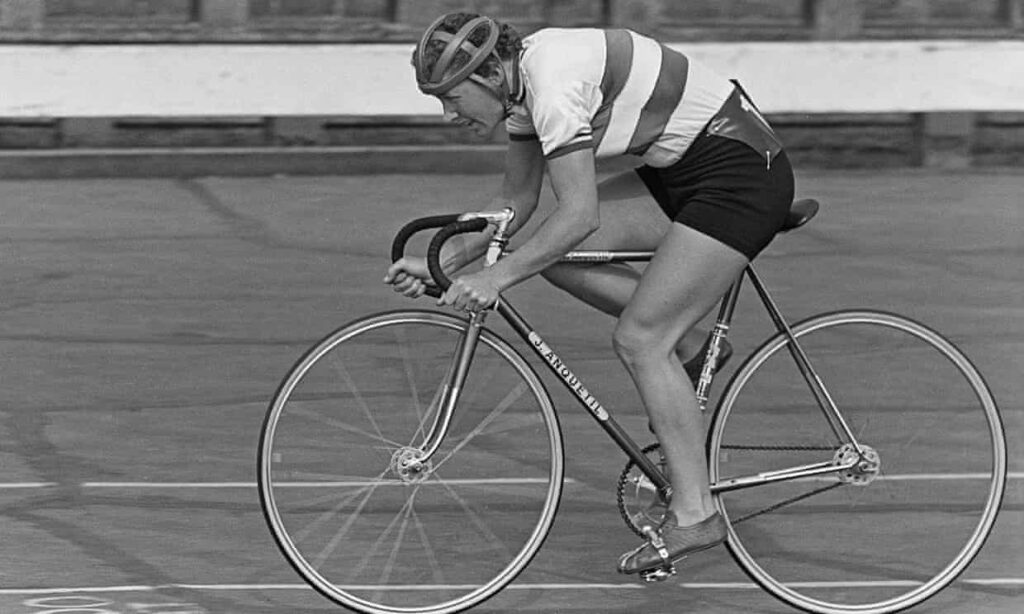 Beryl was born in 1937 and grew up in West Yorkshire on the edge of the Rhubarb Triangle – a 10-mile square area that suffers from uncommonly cold and wet weather. It's the perfect breeding ground for rhubarb and the toughness required to make the grade as a bike racer. Beryl started cycling while in her late teens and all her training was done after a hard day's work in the fields picking, er, rhubarb. She was good, really good at cycle racing. In fact she went on to win an astonishing 90 domestic championships, seven world titles, and set numerous national records, some of which are in the most strenuous race of all, the 12. The idea of the 12 is to get on a bike, cycle for 12 hours and see how far you can go. In 1967, Beryl managed 277.25 miles, an astonishing record that stood for half a century.
Beryl is also a champion of equality, by not only racing against men, but beating them. Beryl died in 1996 while riding her bike, and while she is well known within cycling circles, she is today relatively unknown outside.
By coincidence, a new biography of Beryl has just been published by the UK's top cycling journalist, William Fotheringham. It's called, quite rightly: The Greatest